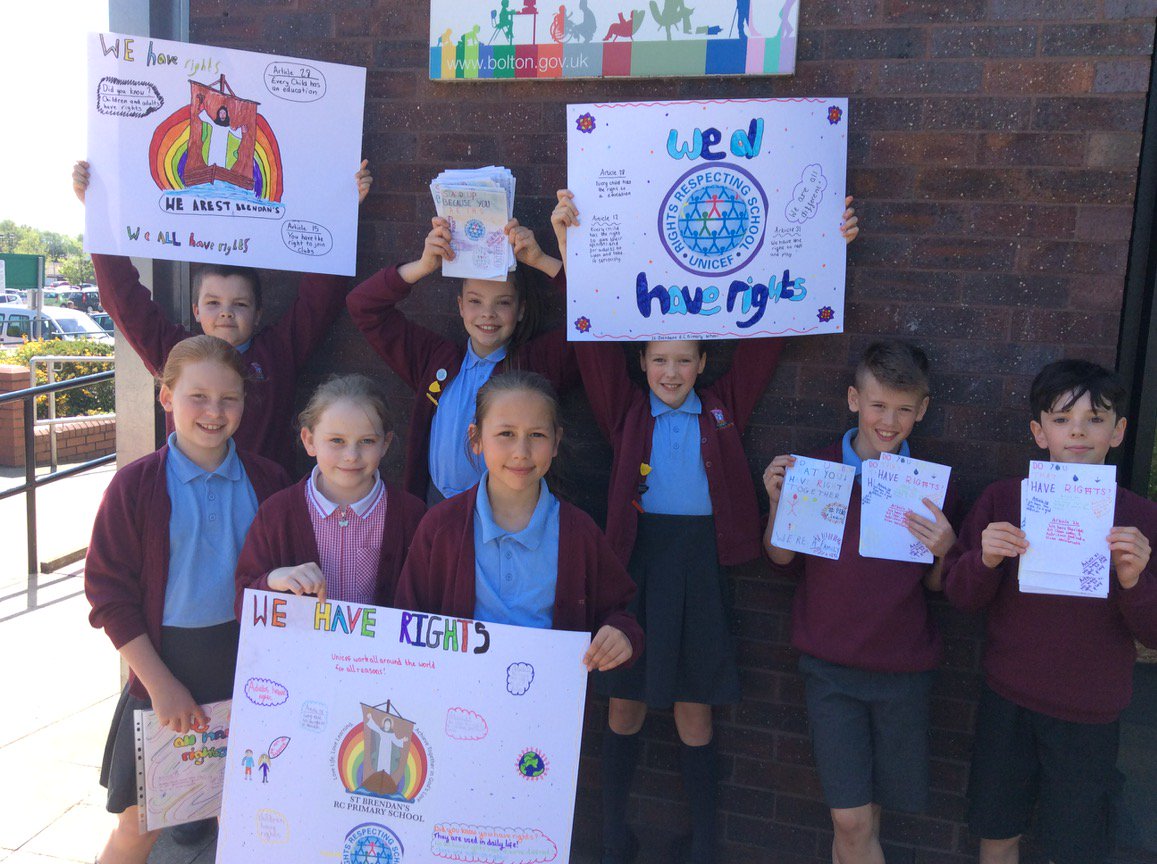 On Tuesday the 8th May, the School Council and the Steering Group went down to the local library and handed out leaflets and explained to the parents and grandparents about children and adults rights.
We thank Harwood Library for hanging up leaflets for us and the spreading the word wider.
The day was very enjoyable as you can see to the left it was nice , sunny and hot. There was lots of people about so we could hand quite a lot of leaflets out. Also we met a few well know parents along the way.